Vivo V21e Series Launch And Awareness
CHALLENGE
VIVO is one of the best youth centric android smartphone brand which represents style with latest technology for young generation within affordable price in Bangladesh. VIVO had a challenge on launching their new products of VIVO V21 series phones and increase brand awareness during the corona virus lockdown.
SOLUTION
We helped VIVO to launch their VIVO V21 phone series products on digital platforms, and increase brand awareness by running 2 Pop-Up Campaigns along with a Static and an In-Banner Video Ad Campaign for each of their newly launched products.
RESULTS
The awareness campaign started 2 days prior to the launch of the products with a Static and In-Banner Video campaign for VIVO V21e.
The Static campaign generated 93,77,288 impressions with a viewability of 83.79%. It also generated 68,676 clicks with a CTR of 0.73%.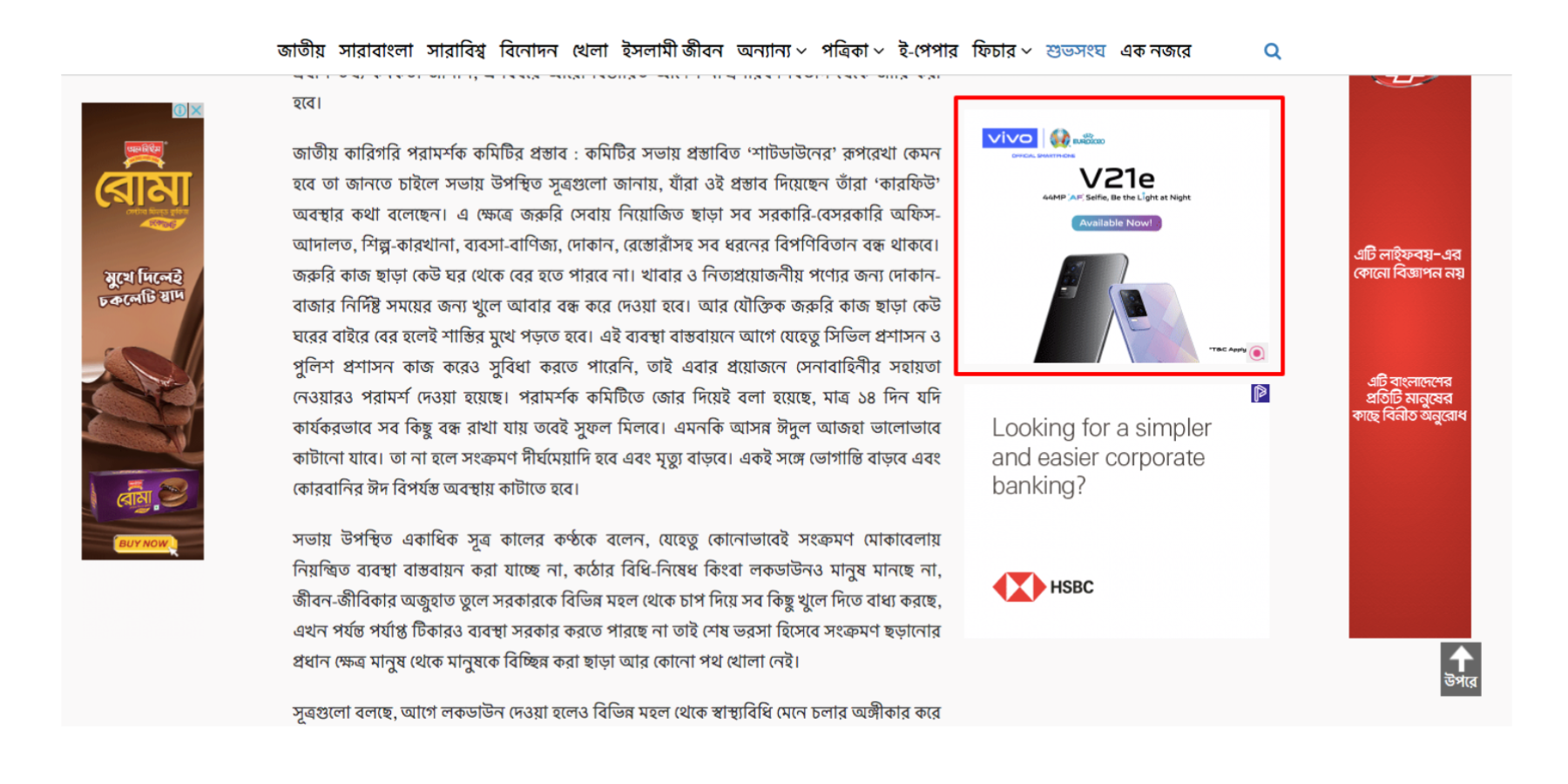 The In-Banner Video campaign generated 6,30,067 impressions with a viewability rate of 86.30%. It also generated a very high CTR of 1.82% with 11,458 clicks.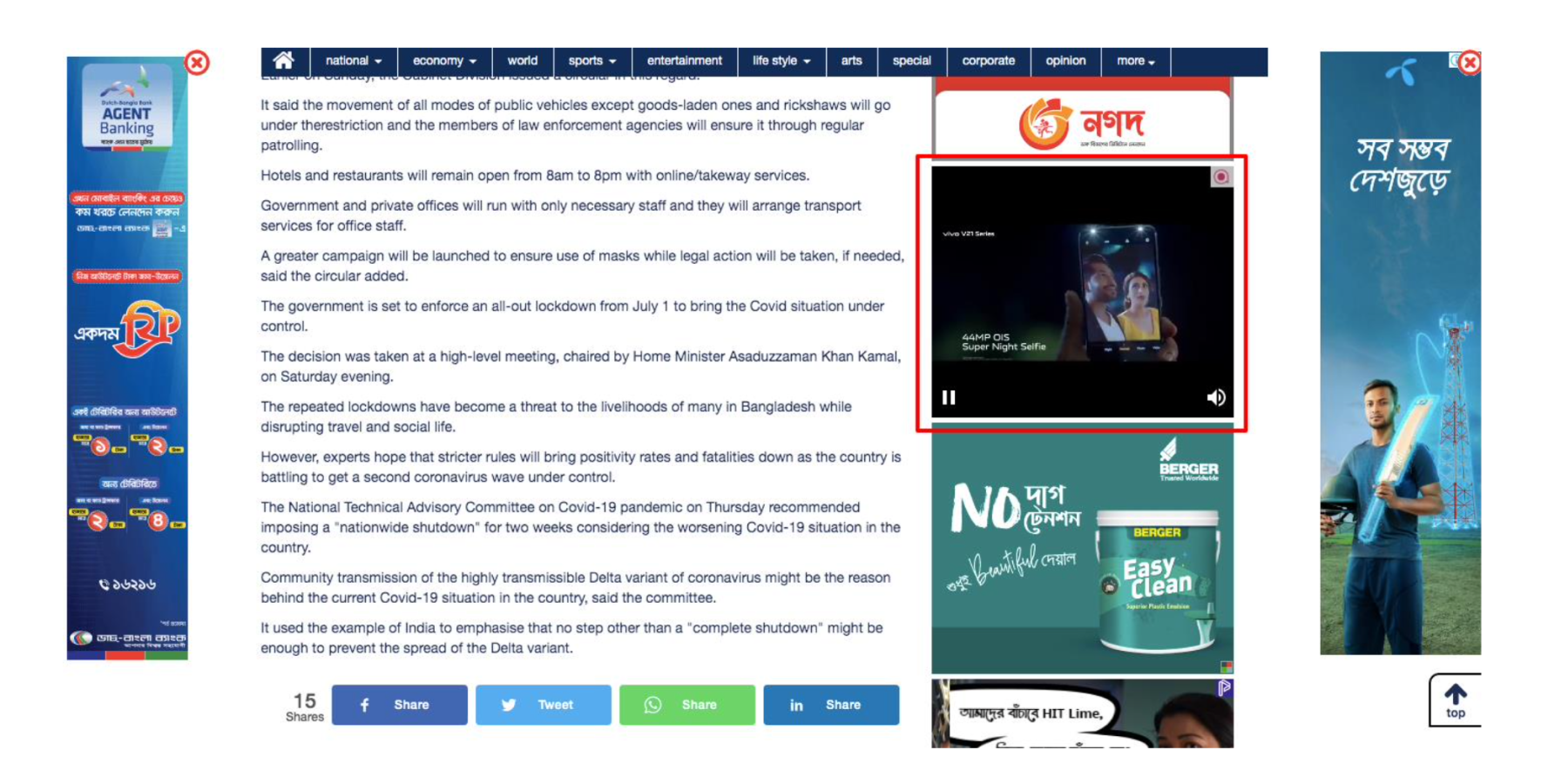 Pop-Up Campaign
The Pop-Up campaign was launched on the day of launching the VIVO V21e which is into the few days of starting the Static & In-Banner campaign to create more visibility of the products. To keep the brand on top of the mind of the prospective audience, we launched a second Pop-Up campaign few days after the first pop-up campaign.
The first Pop-Up campaign was run on 7 top local publishers collectively for 33 hours. It generated 20,78,627 impressions with 25,143 clicks delivering a CTR of 1.21%. And the second campaign was run on 8 top local publishers collectively for 38 hours generating 20,34,546 impressions and 23,000 clicks at 1.13% CTR. Both Pop-Up campaigns provided great reach with a lot of engagement and collectively the numbers were impressive. Please see the results of the collective campaign below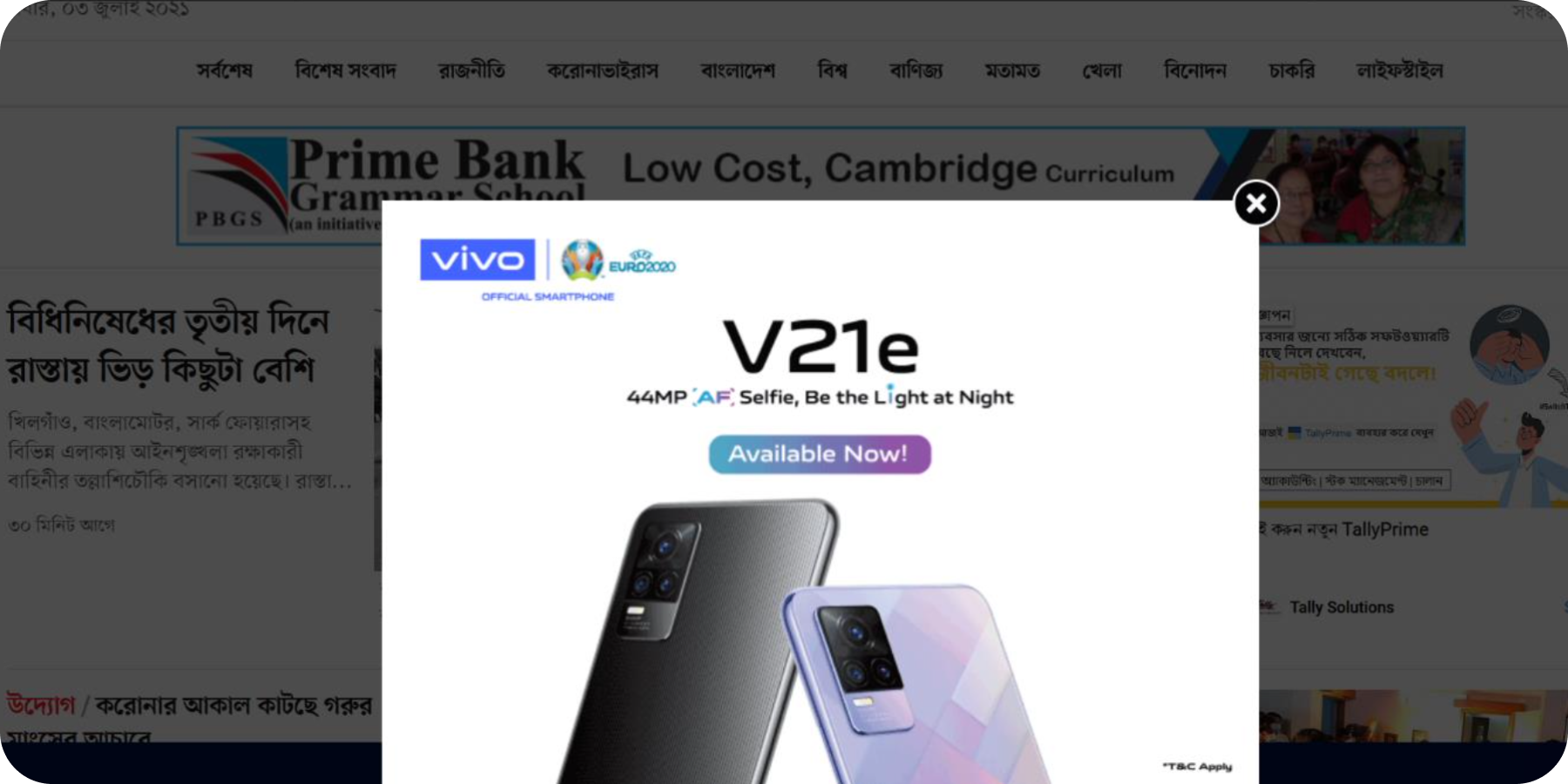 We used the same strategy to launch and create awareness for other VIVO V21 phone as well. All the campaigns were very successful individually and created a wave of response campaign wise and collectively. And each successful campaign developed trust and confidence for VIVO to work with us again.