Fogg Brave & Courage Brand Awareness Campaign
CHALLENGE
FOGG is a very well-known and popular no-gas body spray among the youth centric audience in Bangladesh. FOGG launched two new body sprays to celebrate 50 years of independence of Bangladesh, Brave and Courage. Due to CoVid-19 lockdowns they were facing difficulties on marketing their newly launched products.
SOLUTION
Custom made solution was created with several targeting parameters including interest based targeting and content targeting to promote the newly launched FOGG body sprays. With our data-driven technology, we helped FOGG to target prospective male audience on top 20 local publishers with In-Banner Video campaign of their products.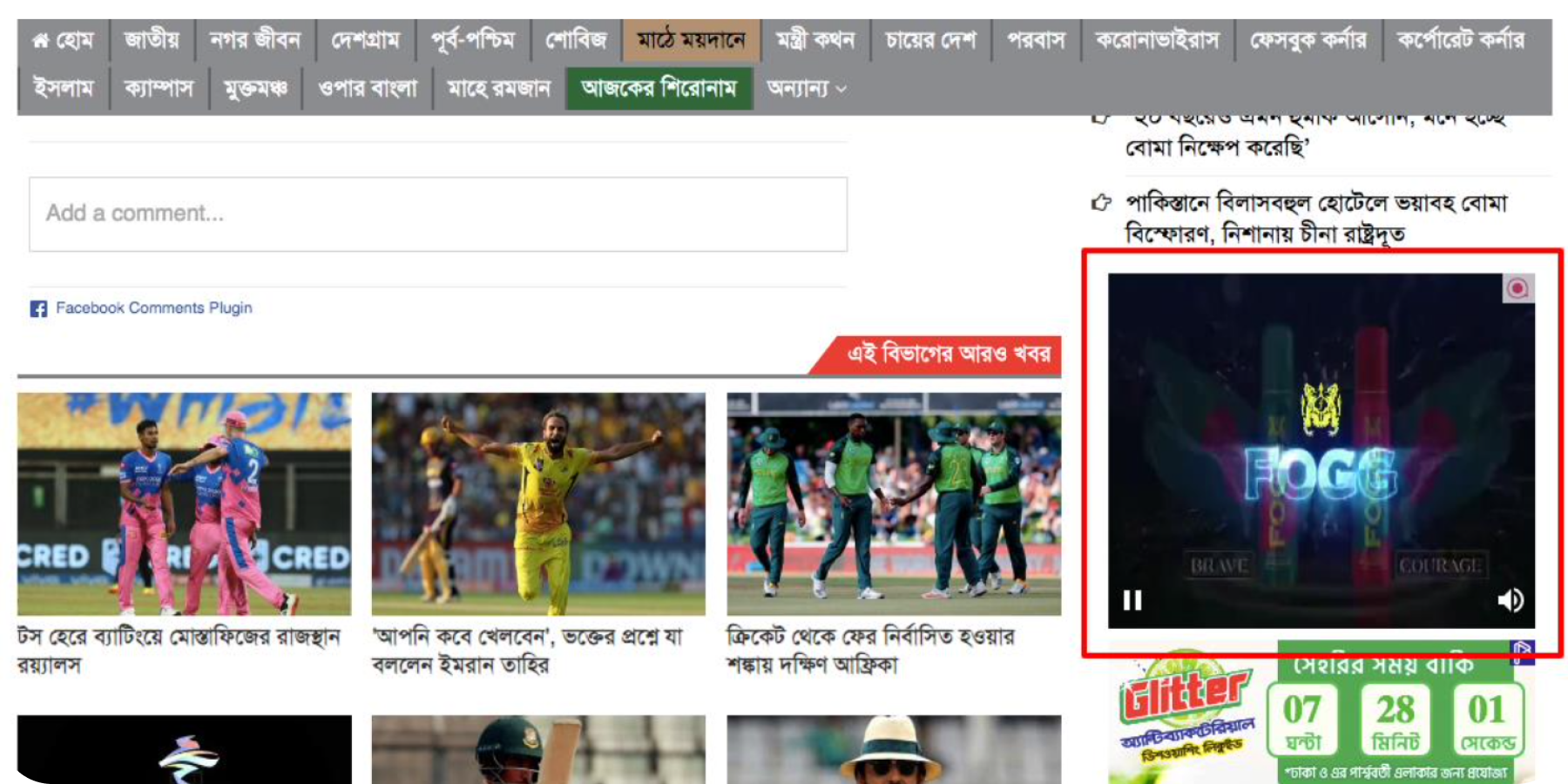 RESULTS
In 5 days with our customer made solution and strategy, FOGG generated over 1.8 million impressions with a staggering 88.63% viewability. The campaign also generated over 16 thousands clicks uplifting the purchase intent targeted audiences.
Targeting Techniques used to Grow Success
With our Interest Based Targeting, the In-Banner Video ad was targeted to male audience who are among Corporate, Entertainment, Sports, Shopping & Fashion, Travelers, Students, Job Seekers and Food & Drink category. This also ensured using the right targeting parameters is a key & effective factor for the reach of the products.
Adfinix Platform Capabilites
The right targeting techniques coupled with our data-driven technology ensured higher viewability and click through rates for FOGG's Products.
Our ability to load ads faster than the website itself and above the fold placements ensured the targeted audiences are actually seeing the ads and it played a pivotal role on campaign success. 1.8M+ impressions in 5 days with 88.63% viewability supports Adfinix's ability to show ads the right audience. And with a CTR of 0.88% we believe we are able to show ads to prospective consumers at the right time.